Powered By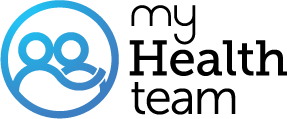 A MyAutismTeam Member
Questions to ask at IEP meeting
How lucky you are that Jake's school is so supportive!! I have not had that experience EVER at any school in California. It's been the worst fight of my life! However, California does pay me to care for my daughter 24 hours per day, which allows me to stay home with her. Do you know if Arkansas pays parents for Protective Supervision?
Iep went awsome to day they said jake retains so he gets bord easily he tells them i already know that hes exceeding all expectations. I love this school every one make learning fun and no meltdowns jake even helps other kids amazing when jake was born he was so delayed nonverbal until 6 at five said half a word and i taught him signlanguge never in my life did i ever think at 10 how amazing he is theres no stopping him
Thanks! @A MyAutismTeam Member I'm always on the lookout for the best (and worst) places to live if you have kids on the spectrum.
@A MyAutismTeam Member. I live in Fayetteville Arkansas northwest part of the state
@A MyAutismTeam Member
can I ask what state/county you live in? You sound very lucky to have a good school system.
I guess i lucked out my sons school does all of that i never want to leave but he will be in middle school next year i told them of my concern and they said the middle school is run the same way and its right next door its all about autism and there rights and the school jake goes too has high standers and wonderful teachers that all work as a team we were in walmart and every one knows jake hes personable anyway the vice president of the school said hi jake
@A MyAutismTeam Member thank you for the information. My son's ARD is next month. I have an advocate, but it always help to know what to ask for yourself.
My son's IEP meeting is this month and all of the information you provided is very helpful!
Yes thank u so much help I have a IEP meeting in a few week's. Needed the help...
Join today!
Start meeting others who understand