Powered By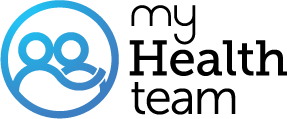 Any Ideas For An IEP Advisor?
A MyAutismTeam Member
I am going to mediation soon for my daughter and looking for an IEP advocate to help create a plan that will encourage success for my 13 yo in eighth grade.
In my Texas school district, parents have access to SEPAC (Special Education Parents Advisory Council). We have monthly information meetings, support groups, campus representatives and campus site where parents can use the library and speak to staff people who are familiar with special education law and regulations. Sadly, there are still many parents who do not access this valuable resource. Get recommendations from other parents for an advocate, do internet research. Professional advocates are expensive but the good ones are worth it. Usually a one time appearance is all it takes to let administration know you are serious. Also anyone or several people can go with you to the meeting to develop the IEP. You need to notify the committee before hand that you will be bring people with you. During meeting, be sure to take notes, even audio. It can be very intimidating, but less so if you are prepared and know what to expect. Going with someone (another parent or a professional) who knows the ropes is highly advised.
We started Austin in counseling today and his counselor told us about this it's the first I've heard of it but you can bet we'll be checking into it more. Everybody please keep us posted on your progress for. this thanks
If you live in Oahu, Hawaii, the best place is Leadership in Disabilities and Achievement of Hawaii (LDAH). They offer classes, resources, reference material and advocacy support. The IEP process is very difficult to navigate without knowledge of the law (Chapter 60). Parents must prepare for the IEP meeting to understand the parts of the IEP, evaluations/tests, supports, and available interventions. Parents don't know what to ask for simple because we don't have a sound understand of what resources are available. Administrators have knowledge of resources, but, won't readily offer assistance because of a number of financial and other constraints. None-the-less, every child is entitled to a "Free and Appropriate Public Education" in the "Least Restrictive Environment!" It is the work of the IEP team to carve out what a free and appropriate education in a least restrictive environment looks like for your child. The parent(s) heads the IEP team.
In Pennsylvania we have an advocacy center called the PEAL center. Parents, education, advocacy and leadership .
I used From Emotions to Advocacy 2nd edition to help me set up a base plan. Looking on websites in your area for advocates really helps too. I'd say utilize your teachers, doctors and therapists for notes and goal settings and your daughter's input too to help you focus on the right path to take. It's such an intensive process and I wish you the very best of luck! Don't forget to audio record (notify at least 24 hours prior to the meeting but I try to notify at least 48 hours) Hugs and positivity being sent your way!
Well I'ma out of nebraska if you get on the internet they should have advocates that can help you with iep questions ik in Nebraska they have pti Nebraska and they even come to the meetings with you it's a state thing here idk about where you are from but most states have some sort of aide in helping for iep setups that is if what ur asking about if not I'd sorry
Join today!
Start meeting others who understand