Powered By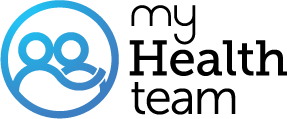 This Fall My 10 Year Old Goes Into Middle School. I'm Worried. Parents Of Middle School Kids--how Was Their Transition? THX
A MyAutismTeam Member
Thank you again, everyone. We have a transition meeting coming up. I'll be asking a lot of questions and we will be touring the school prior to him starting. I'm going to keep all options on the table. *keeps fingers and toes crossed*
I got to say we had the same experience with our transition to high school. When we started to have issues and demanded a copy of the IEP the case worker called and started asking question about the supports and accommodations. I would recommend to all parents that each year you email all the kids teachers and staff what supports and accommodations were agreed upon in the Iep.
What I found was that the things that were a problem in elementary are still a problem in middle school. The problems with organization, work completion and peer relationships have continued. Areas that have not been a problem are: having a locker, changing classes (he loves the movement) and teacher communication with me.
@CPB and Jennefer..me too.
I am in the same boat too. I have horrifed by some of the things that I have been told about the middle school here. I am really considering homeschooling.
In elementary I met with all the teachers... the resource teacher, the school psychologist, and they all acted like they understood but they didn't. There isn't enough time and space to explain what all happened her 5th grade year. Because Ericka is verbal, they try to take everything she says at face value, not taking into account that out of her total word useage, she probably only really understands about 35%. She recreates conversations from watching tv or tries to "act cool" and may say things that she doesn't realize are snarky or rude... which if you pay attention to how out of context she can be you would know this. Her teacher insited she had friends, when in reality there were some girls that knew she liked to sing (not anymore) and would mock her by "handing out tickets" and then would get her to sing at recess (she cant really string words and notes together at the same time and just makes noises)... then obviously they would laugh at her. Those were her friends. Ericka finally figured it out, but couldn't tell me in detail what was going on. She started retreating to her room to be alone, became very withdrawn, started ritualistically lining things up (barbies, ponies, toys)and then she started having these weird conversations in her head and you could see her talking to herself and laughing. She was creating her "other world" and it was very scary. That teacher nearly sent my child over the edge and it was this same teacher who would get teary eyed and claim to understand... yet she would constantly get oppositional with her and the resource teacher would have to get Ericka and keep her out of the class whenever possible. Her hands were tied, she would say. She would tell me who to complain to but it never helped. The next year E's teacher was no longer a classroom teacher, she's a title 1 math coach. Had that teacher been teaching again it probably would've gotten nasty, but I was more concerned about E's mental health and the 2 other kids that still had to go to school there.
My son started middle school this past August. I thought everything was in order for the transition from elelementary to middle. We visited the school, took a tour, met with resource teacher and discussed accommodations in May. Took another tour and met teachers prior to the first day of school during a mock school day. I requested a meeting to go over accommodations and review them with his teachers and I was told we didn't need to have one. I disagreed and asked the resource teacher and I was told to wait until the teachers got to know my son. I warned the school that that may be a mistake, and it was...a horrible one. School has been so stressful on my son and the stress and anxiety has caused him to develop migraine headaches. Of course, now the school has realized all the mistakes that were made, but my son has had to suffer through all this. I really wish that I would have demanded a conference and not let them blow me off. I just didn't feel good about the entire situation...be sure to listen to you instincts. If it doesn't feel right, it probably isn't.
My son made that transition this year. One thing that I found really helped with both my son and my daughter (she also has Asperger's and is in college now) is doing things like taking a tour of the school, especially if you can do it after you finds out who your child's teachers are so the child can meet them. If he or she maybe has an older sibling who has already gone through that particular school and can help with the tour, that helps a lot too. The other thing that helps is going to the teachers (in our district, 5th graders change classes for some of their subjects so there is usually more than one teacher) and letting them know about your child's disability, what to expect with your child, and that your child has an IEP or 504 Plan that helps too.
Thanks everyone. He's going to have another IEP meeting, and this time it's going be with the transitional team from the middle school. One thing his current school told me to write up for the transition school is everything that Cameron likes/dislikes, just so they can get a heads start in knowing him. We will also tour the school before he goes in. Just getting the jitters about how my lil guy is going to 'fit in'. I will ask questions on bullying as well.
I may be the wrong person to answer. I couldn't do middle school. We suffered through elementary and by 5th grade I was ready to hurt someone! I started homeschooling because our school district was not willing to pay for E to go to a private program adapted to her needs. She is too high functioning and the people who observed her never "got it". My husbands cousin has a 9 yr old boy that was just diagnosed and she just said the exact same thing. I really hope you find good programs in your area. I believe states like KY and maybe OH have good programs in place, but east TN absolutely does not.
Join today!
Start meeting others who understand