Powered By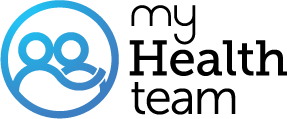 Having Trouble Wearing Long Sleeves?
A MyAutismTeam Member
My 2.5 yr old daughter has Sensory Processing Disorder and has a very difficult time with long sleeves. I really want to get her outside still, but with the cold weather and her hate for coats, its nearly impossible. Every time I even mention a coat she has a total meltdown. When I eventually get it on her; she shuts down/freezes, covers her eyes/ears and just lays on the floor, or me, in silence. It's like she gets completely overwhelmed just from the feeling of sleeves on her arms. Its making it hard for us every time we need to leave the house. Does anybody have any suggestions? Or experience with this?
That's a good idea moisturizer is so important to feel good in your skin I have sensitive skin but moisturizer helps
Claritin or Zyrtec can sometimes help make textile sensitivities more manageable. I also rub a moisturizer for sensitive skin (cetaphil) on my sons arms and legs, helps as a barrier. It could also be transitional anxiety, some magnesium spray or gummies may help take the edge off.
Thank you so much for that answer! That was very helpful, and I will definitely be trying those things out! 😊
I was going to say get one of those sleeves that look like ppl have tattoos put it in the dress up stuff let her find them and wear them when she feels OK. My husband and I find if we play a non serious game of keep away my daughter behaves better for instance we went to dennys they gave her one crayon and a kids menu when she started sliding under the table we switched back and forth she was climbing up his side I had the crayon then she'd climb up My side the crayon went to daddy she wore herself out she stopped and colored quietly it has to be playful light hearted I see these therapist work with my daughter and it's just playing. As parents we have to do the crap and sometimes it just makes the crap worse when you have to do what is right for your kid like put them in a coat so they don't freeze. I find our clothes (my husband and i's) are a fun way to dress up instead of her clothes. I'd try just jokingly place your coat on her shoulders don't force her to wear it but make it exciting and fun or go all out and make the coat part of a game like peekaboo avoid putting it on her arms she will get there and you won't be so stressed out take the time to do it don't initiate 5 minutes before you have to be out the door put the coat on the floor talk to her about what the coat feels like sensory issues can be helped and it's so hard not to be stressed out about how your kid reacts but just like a horse your kid feels your stress and feeds off it also dress up dolls help her put the clothing on the doll and talk to her about the clothing for the doll is this summer clothes or winter does it keep the baby warm ....ect
Yes, I have. They suggested I drape something on her arms before putting on the coat, to get her used to the feeling of something on her arms. This has not helped.
Have you talked to her ot
Join today!
Start meeting others who understand